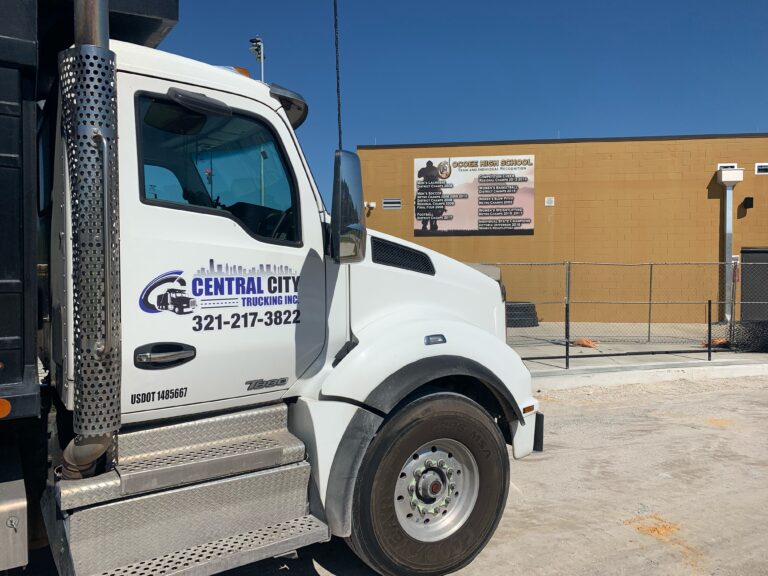 Central City Has Been In Business For Over 15 Years. Our Services Include: Hourly Hauling, Or By The Load Hauling. We Specialize In Recycled Concrete Products As Well As All Natural Aggregates.We Supply Trucks For De-Mucking, Site Clearing, Fill Dirt Import, Strippings Export, Tub Grinding, House Pads, Stem Walls, Drain Fields, Pool Builders, Roofers, Paver Installers, Brick And Stucco Masons…..And Many Other Trades.
We Also Have Several Bobcat Crews Operating In The Central Florida Area. Our Full Service Material Yard  Lets Us Provide After Hour, And Weekend Service.
Central City is Orlando's top Dump Truck Brokerage.

Servicing central florida with the most prompt and dependable fleet operating today.

Full service material yard & dump truck services. 
Bobcat services available